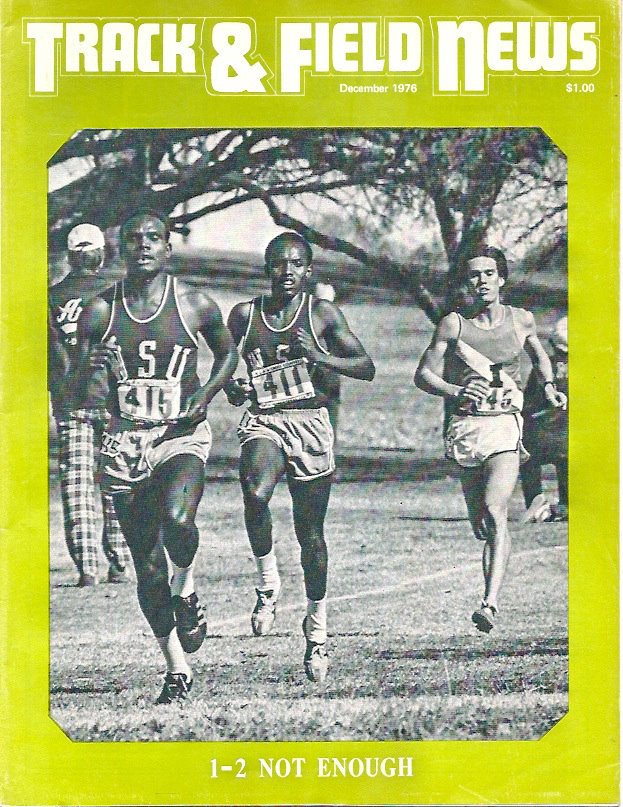 FIRST EXCERPT: In 1975, Illinois hosted six indoor meets, which helped build a fan following.
"There would be a crowd on both sides of the track because at that time they had bleachers on the backstretch, on the homestretch and on one of the turns," he said. "It was a real rocking atmosphere." But the night of the Illini Classic, Rose was the rock star as he won in 8:34.4 while Craig took second in 8:41.0. The next day Craig anchored his distance medley relay to a meet and school record of 9:41.2 with a 4:06.5 mile. That relay narrowly missed Pittsburgh's world record of 9:39.8. "I probably cost us that world record," admitted Craig, who couldn't tell if he was trying too hard or not trying hard enough. He knew for sure he was "in a physical slump." Craig's indoor season came to an early end in the Big 10 meet at Bloomington, Indiana, where he roomed with Durkin because both were battling colds. In the mile prelims on March 7, Craig advanced with an exhausting 4:11.7. Three hours later, he built a 40-yard lead in the two-mile, passing halfway in 4:17. His suffering, however, had begun after only 880 yards. "The second half of the race was like a nightmare," said Craig, who began weaving between lanes one and two. His final 440s took 68 and 78 seconds. Three men passed him the final lap, leaving Craig fourth in 8:55.2, 10.4 seconds behind Michigan State winner Herb Lindsay. In the next day's mile final, Craig took sixth in 4:10.3. It would be the worst Big 10 finish of his career. After that mile, he flopped on the high jump pit and fell asleep despite the commotion of the meet. The next day, he discussed all aspects of his running with Wieneke. "I just felt like God had taken my ability away from me somehow," Craig said. When McKinley Hospital staff physician Dr. Robert Pace listened to Craig's heart, he heard the distinctive friction rub of pericarditis, an inflammation of the lining around the heart. Craig was immediately admitted and remained hospitalized for five days. Dr. Pace, who felt a virus may have caused the pericarditis, told the U of I sports information department he was "amazed by Craig's competitiveness and the fact he was even able to finish the races in the Big 10 meet. The problem had a great deal of effect on his performance and only because he is a great physical specimen was he able to do what he did." What Craig couldn't do for the second straight year was compete in the NCAA indoor meet. Craig's heart problems put his disappointing NCAA cross country showing in a new light. For the rest of his career, he'd look for medical reasons to explain unexpectedly poor showings, and he recommended other runners do the same. He resumed training April 7, jogging three miles in the morning and three in the afternoon with a 4:40 mile thrown into the latter workout. At the end of each workout that week, he visited the hospital to have his heart checked. Craig sat out the team's first four outdoor meets, but returned for the Drake Relays where he contributed a 4:09.0 to the sixth-place four-mile relay on April 25 and a 4:13.5 to the third-place distance medley relay on April 26. The medley was especially humbling for Craig, who'd been handed a lead that Nick Rose and Kansas State's Jeff Schemmel quickly erased. Craig felt he'd been dumped in the deep end and had sunk. After competing in his first major relay carnival, he went for a cool-down outside the stadium. A water balloon launched from a passing car caught Craig in the stomach, knocking him to the ground and out of breath. If the world was trying to derail the ultimate optimist, it would need more than water balloons.
SECOND EXCERPT: A crowd of 13,000—the biggest yet to see Craig run—attended the 10K final.
Shorter—looking incredibly thin, almost dainty—laid down a relentless pace as the other eight finalists tried to cling to his 28-minute tempo. One by one they reluctantly fell back. The remaining four of Shorter, Bjorklund, Rodgers and Craig ran in such a bunch, three mini accidents nearly turned major. On the 14th lap, Bjorklund lost his left shoe. Craig thought it was possible his foot removed Bjorklund's shoe. "I caught Frank's cleats a couple of times and Garry's a couple of times," Craig remembered. At any rate, Bjorklund stuck with the group. "For six years I've ate, slept and dreamed of having this chance," Bjorklund told the Eugene Register-Guard. "Losing a shoe wasn't going to stop me." The leaders passed 5K in 14:02.4. "I did so much leading the first four miles that I tried to slow the fifth one down," said Shorter, who took off with Craig with two laps remaining. Craig yelled, "Don't move out yet, Frank. Let me hang on for a while." Entering the last lap, the 20-year-old farm boy's deference to Shorter, the 28-year-old attorney, disappeared as Craig bolted to the front. "I don't know why in the world I took the lead on the last lap," he told Woods. Running so lightly his footsteps were inaudible, Shorter remained patient around the penultimate curve before taking the lead for good with 200 meters to go. His 60.3 last lap gave him a 15-yard margin of victory in 27:55.45. The only times faster in American history were Prefontaine's American record of 27:43.6 and Shorter's 27:51.4 for fifth in the 1972 Olympics. The final 10 seconds of the race and the next 10 seconds took Craig on a surreal dash from anxiety to bottomless pain to infinite exultation. As he crossed second in a personal best of 27:59.43, he collapsed. "You don't know what a feeling it is to realize you're second in the Olympic Trials," he told Dave Dorr of the St. Louis Post-Dispatch. Now third best in US history, Craig had broken the collegiate record of 28:04.6 by Kenyan John Ngeno. Craig had also lowered Ngeno's collegiate six-mile record of 27:06.8 to 27:04.4, which broke the age-20 world record held by Great Britain's David Bedford. Craig's time was the world's sixth best to that point in 1976 and ranked 27th on the all-time world list. "I think when I crossed the finish line and I knew that I had made the team, it was just one of the happiest moments of my life," Craig recalled. "Suddenly all the pain went away."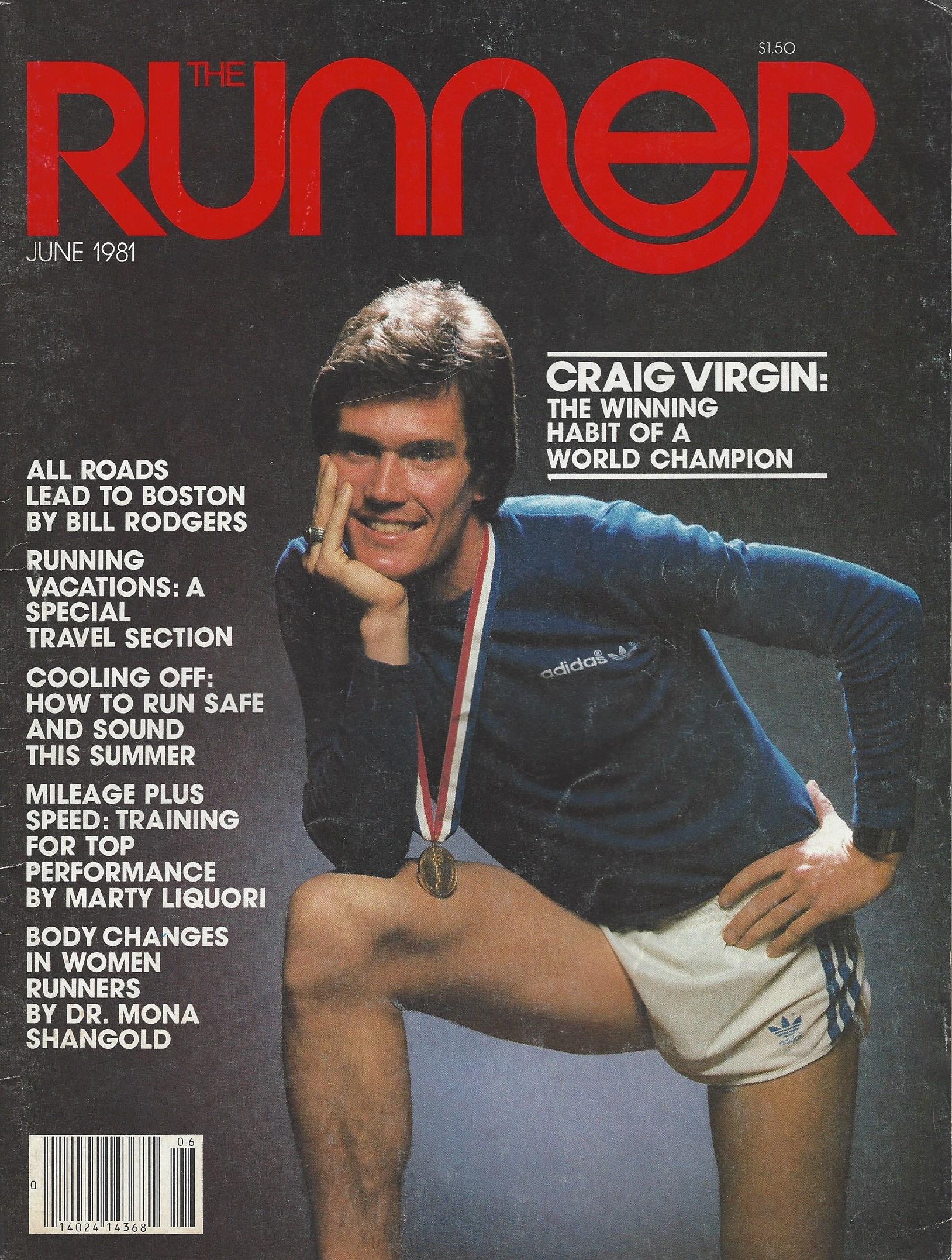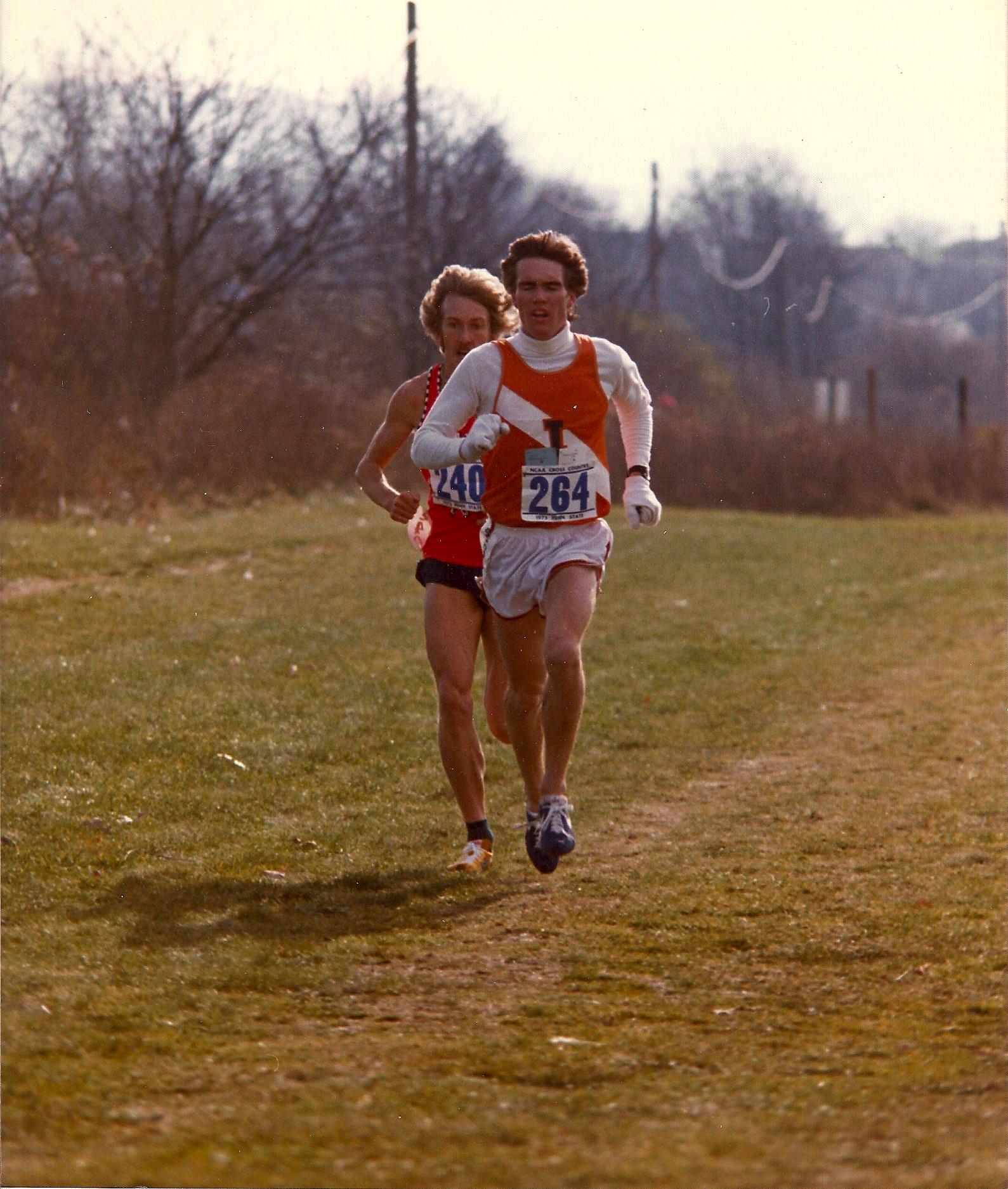 THIRD EXCERPT: Craig was in Paris on July 17 for the real reason he came to Europe, an all-out 10,000-meter run to lower his American record of 27:39.4.
He ate supper at 5 p.m. and then napped before caffeinating himself with a large espresso and some chocolate. He started warming up an hour before his race as 10,000 fans jammed into Charlety Stadium. The race began under windless conditions at 10:15 p.m., which wasn't unusually late for a European meet. McChesney had agreed to help Craig with the 66-second-per-lap pacing. Each was to spend 800 meters out front and then they'd alternate. "I traded laps with him for four miles," McChesney told John Conrad of the Eugene Register-Guard. "But then I had to let him go. I just couldn't handle the pace." Craig's recollection is that McChesney lost contact after 3,200 meters. Although Craig had trained to make surges, he knew the most efficient way to run was with even pacing. His first seven kilometers varied only from 2:43.9 to 2:46.5. His eighth kilometer was his slowest at 2:47.2, but the ninth was 2:46.6 and the 10th 2:39.1 to bring him home in an American record of 27:29.16, the No. 2 time in history behind Rono's 27:22.4 world record. Once again Paris had been Craig's "good luck city." Craig's second 5K of 13:43.0 might have been faster, but France's Philippe Houvion pole vaulted a world record 18 feet, 11¼ inches and danced onto the track to celebrate. He was followed by 30 reporters and photographers. Craig brushed one man and McChesney knocked another down. The mob loitered on the track so long it caused Craig to swerve to lane three on two separate laps. He estimated the detours cost him four seconds, but he still averaged just over 4:24 per mile to best runner-up Fernando Mamede, who clocked a Portuguese record 27:37.9. McChesney took third in 27:58.5, breaking Craig's collegiate record of 27:59.43 set at the 1976 Olympic Trials. Craig recovered so quickly he felt he could've run five seconds faster. "I would feel next year I [should] have a shot at the world record in the 10,000," he'd tell Woods. Two weeks after Paris, Ethiopia's Miruts Yifter won the Olympic 10K in 27:42.7—more than 12 seconds behind Craig's 27:29.16 in Paris.